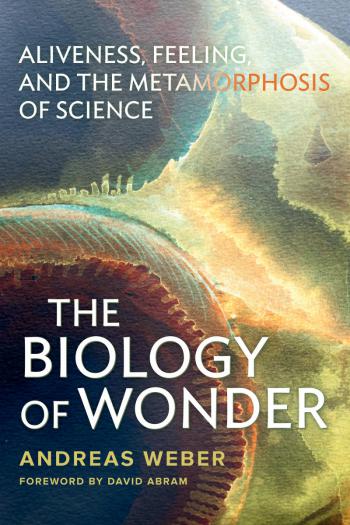 UNDERSTANDING FEELING AS THE PRINCIPLE OF ALL LIFE
What is Life?
In
The Biology of Wonder
, scientist Andreas Weber reframes this fundamental enigma by arguing that all living beings, like humans, are not biological machines, but living, creative agents fueled by meaning and expression.
Weber proposes a new approach — the development of a "poetic ecology" — which intimately attaches our species to every being and underpins the entire range of human experience. He argues that feelings and emotions, far from being superfluous to the study of organisms, are the very foundation of life.
The schism between us and the natural world is arguably the root cause of most of the environmental catastrophes unravelling around us. Until we come to terms with the depths of our alienation, we will fail to understand that what happens to nature also happens to us.
The work demonstrates that our connection to Earth's dynamic web of interconnected relationships underpins the entire range of human experience, giving rise to a new ecological ethos, and demonstrating that subjectivity and imagination are the prerequisites of biological existence.

Andreas Weber (2016): The Biology of Wonder. Aliveness, Feeling, and the Metamorphosis of Science. Gabriola Island, B.C.: New Society Press.