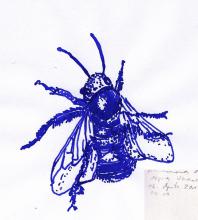 18.–22. April 2016
Enlivenment and Liberation: Bringing 'Aliveness' Back To Our World and Lives. Schumacher College, Dartington Hall, Totnes, Devon.
"This course is intended for people who want to approach sustainability on an emotional rather than technical level, for artists who want to understand the relation between poetic expressivity and organism, for members of organisations stuck in administrative processes, for people interested in the commons movement, for people interested in how to become more 'wild'." (from the Schumacher College Courses Overview)
13.-15. May 2016
In the World's Infancy. Childhood as a Practice of Aliveness. Sankt Kassian Refuge, Algund, South Tyrol/ Alto Adige, Italy.
10. June 2016
Unlearning Brainhood: Predisciplinarity and Aliveness. Methods to Connect with Reality. Workshop with Andreas Weber, hosted by the Institute for Participative Design, Oldenburg, Germany.

22. July 2016, 6.30 pm – 8.30 pm, St Ethelburga's Centre for Reconciliation & Peace, 78 Bishopsgate, London EC2N 4AG
Enlivenment. Understanding Aliveness through Feeling Whole. Towards a First-Person-Deep Ecology. Public Lecture.

More workshops in German language, see here. http://cultures-of-enlivenment.org/de/vortraege-und-seminare